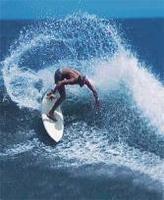 Atlanta, GA (Vocus) July 28, 2010
LearnSpanishAndSurf joins EscapeArtist.com as a Strategic Media Partner to help educate their 400,000 subscribers to their EscapeFromAmericaMagazine about the opportunities and advantages for learning Spanish and taking surfing lessons in Central and South America off the warm coastal waters of Costa Rica and Ecuador. This dual opportunity for learning and pleasure offers students of all ages a once-in-a-lifetime and unforgettable experience for taking advantage of a total immersion opportunity.
EscapeArtist, the leading website for International travel, receives more than one million unique visitors a month from their global readership. Recently, EscapeArtist has received an increased interest from their readers regarding opportunities for 'total immersion learning for Spanish,' and are pleased to announce their new partnership with LearnSpanishAndSurf.com so their readers can, "Aprender espa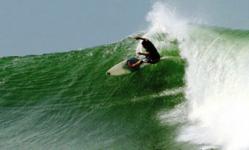 Cardiff-by-the-Sea, CA (PRWEB) March 28, 2012
SurfingList Travel, a full service surf travel agency, is now offering clients premium surf camps to destinations in El Salvador, Nicaragua, Baja Mexico, and Mainland Mexico via a new partnership with Adventure Sports Tours (AST) and Baja Surf Adventures. Each surf camp offers amazing waves, premium accommodations, excellent food, ground transportation, and full time english speaking surf guides for an exceptional surf travel experience.
"I just returned from a multi-country surf tour through Nicaragua and El Salvador with AST. I was totally impressed by the accommodations, food, surf guides, and service at the three surf camps. Along with the amazing surf in front of each resort, they have taken the best items from surf camps around the world and incorporated this into the experience at each of their surf camps. After visiting their La Barra Nicaragua, Las Flores El Salvador, and La Libertad El Salvador surf camps, each is highly recommended for an unforgettable surf trip", said Brett Hollman, owner of SurfingList, LLC and SurfingList Travel.
The La Barra surf camp in Puerto Sandino, Nicaragua offers access to many great waves such as La Barra, Punta Miramar, Pipes, and Chicken Bowls. The surf camps has boats and guides ready to take you to the waves of La Barra which offer an amazing lefthand barrel. Chicken Bowls is a machine-like lefthand barrel that breaks directly in front of the surf camp with Punta Miramar and Pipes a few hundred yards down the beach. The accommodations are in a four bedroom surf house with all the amenities such as pool, hammocks, decks overlooking the waves, TV/DVD, ping ping table, and much more. The food is exceptional with excellent service from the surf guides and staff.
The Las Flores surf camp is located just outside of El Cuco, El Savador. The hotel is situated on top of the point overlooking the waves of Las Flores. The surf camp provides surf guides and boat service to many other waves such as the famous Punta Mango which is an epic righthand barrel. The accommodations are in an air conditioned multi-room hotel with all the amenities such as the pool and hammocks which directly overlook the waves and surfers of Las Flores. Excellent food and service from the staff and surf guides is part of the experience here as well.
The surf camp in La Libertad, El Salvador is home to some of the most famous waves in Central America such as Punta Roca, Sunzal, La Paz, K-59, and many other world class righthand point breaks. This beautiful hotel owned by AST sits on the beach overlooking the perfect righthand points of Punta Roca and La Paz for easy access to these waves. The surf guides can also take you by truck to the many other epic righthand point breaks in the area. The third level of the hotel has a bar and restaurant with an exceptional menu where you order whatever you want to eat as part of the surf camp package. The guides, staff and service at this hotel are impeccable.
The surf guides for the surf camps in El Savador and Nicaragua work for AST and rotate through each of the three surf camps with local knowledge of the waves, people and surrounding towns. Each of the surf guides speak English and provide a great level of service from access to the waves to going out on the town with their client's for shopping, errands, or nightlife.
The surf camps in Mexico are run by Baja Surf Adventures which also partners with AST. The Baja surf camp is within a few hours of the US border. Pickup on the US side of the border is arranged by SurfingList Travel. Once there, accommodations, guiding, and meals are included. Many of the great waves of Northern Baja are accessible from this surf camp which sits on a righthand point break. As for the Mainland Mexico surf camp, it is located in Salina Cruz and is home to many epic righthand point breaks and barrels as well. This surf trip also includes ground transportation, accommodations, surf guides, and meals.
SurfingList Travel is known for excellent customer service coupled with high quality surf trips to it's clients to destinations such as El Salvador, Nicaragua, Mexico, and Chicama, Peru. They offer a full service surf travel agency with services including air, ground transportation, accommodations, surf guides, and travel insurance for your surf trip.
About SurfingList LLC:

SurfingList LLC, parent of SurfingList Travel and SurfingList.com, is committed to being a full service surf travel agency providing the best surf trips available to its clients while its website SurfingList.com provides a free environment where surfers can buy or sell used surfboards and surf equipment, find free surf reports and forecasts, rent beach vacation rentals near the surf, and find surf travel information and services.

xml:lang="en" lang="en" xmlns="http://www.w3.org/1999/xhtml">

Two Of The Largest Fall Surf Fishing Tournaments In North America Will Become Battlegrounds For World-Class Anglers











Lewes, DE (PRWEB) September 21, 2006
Four of the best surf fishing anglers in the world will converge on October 7th and 8th on separate coastline in two of the largest Surf fishing tournament in the world. From the West Coast of North America Dana Wilburn known for his signature statement Bendo will compete in the Albackore West Coast Fall Surf Slam on October 7th, 2006. On the East Coast of North America Paul Fischer, Donna Gutridge and Ken Nichols will cast their lines on October 7th and 8th in the 27th annual Bethany-Fenwick Fall Surf Fishing tournament.
Simultaneously the 4 Top Contenders will be competing individually for bonus points to accelerate them into the final 12 week run to be crowned the 2006 World Champion Surf & Shore Angler. The geographical statics are as interesting as the anglers. Whereas 27th annual Bethany-Fenwick Fall surf fishing tournament is known for large record size catches of bluefish, Stripper Bass and other fall migratory northeastern coast fish. On the West Coast the Albackore West Coast Fall Surf Slam is being staged at Huntington State Beach "Surf City USA" in Southern California, which has been bountiful throughout the year with routine volume catches of Barred Surf Perch, Cobina and prize catches of Halibut.
Top Contender Dana Wilburn during the summer session of the 2006 World Championship tournament took advantage of the bountiful catches on Huntington Beach to hold on too the top seat which he hangs on too by a thread as charismatic Donna Gutridge increases her catch count on the East Coast of North America in 2nd seat. But not to be left chasing Donna and Dana eastern coast Top contenders Paul Fischer and Ken Nichols are strong world-class surf fishing anglers. Paul's ability to instinctively hit strong pockets of fish on the surf and jetties has made him one the wild cards besides Phillip Edmonds from Australia throughout the 2006 World Champion tournament session. Top Contender Ken Nichols participated earlier in the 2006 World Champion season in 27th annual Bethany Fenwick Spring Surf Fishing tournament with a high catch count by strategically moving up and down 8 mile range of beach hitting his sweet spot at the infamous 3-R's crossing which ultimately accelerated him to the elite top 5 seats.
With 12 weeks left 2006 World Championship Surf & Shore Anglers Tournament October 7th and 8th 2006 could be posed as the final sprint at the Albackore West Coast Fall Surf Slam and 27th annual Bethany-Fenwick Fall Surf Fishing tournament to find the 2006 World Champion Surf & Shore Angler.
###






Attachments




©Copyright 1997-
, Vocus PRW Holdings, LLC.
Vocus, PRWeb, and Publicity Wire are trademarks or registered trademarks of Vocus, Inc. or Vocus PRW Holdings, LLC.

xml:lang="en" lang="en" xmlns="http://www.w3.org/1999/xhtml">

The Hotspot for Investment in Latin America is Indisputably Panama











Newport Beach, CA (PRWEB) March 16, 2008
Big World Villas the first major residential project in the region but not the last.
Santa Catalina is a beautiful town located 300km south-west of Panama City and is the best the best access point for the well-renowned Coiba National Park - a UNESCO World Heritage Site. It is also known for having one of the best surf breaks in Central America whilst boasting breathtaking scenery and an outstanding natural environment. World-class fishing is plentiful along the coastline and surrounding islands. Marine activities such as sport fishing, scuba diving, snorkeling and jet skiing opportunities are said to be some of the best in the world.
Big World Villas is designed to be a full-service ocean-front community offering luxurious condominiums and associated amenities and services. These include a large infinity pool with swim-up bar and waterfall, cliff line terrace, oceanfront massage and yoga, coconut tree-top daiquiri bar, movie-house, gym, spa, hammock-park, market and much more. The menu of the two storey restaurant and the open air cocktail lounge has been created by the NYC James Beard award-winning chef Karen Carrier.
Once completed, the project will boast several multi-villa structures strategically positioned to allow each and every one of them stunning views of Isla Catalina, Isla Gobernadora, Isla Cebaco, Isla Coiba, and the Veruguas coastline.
Big World Villas has joined forces with the Panamanian domestic airline Aeroperlas to offer direct flights to and from Santa Catalina and Panama City. This new route will commence in March 2008 for as little as $ 50 each way.
Lost Coast Excursions has also teamed up with Big World Villas to offer second-to-none adventure excursions in and around Santa Catalina. Whether a dash of angling takes your fancy, perhaps a go at topping one of the 170 world fishing records already proudly achieved in Panama, or if jungle tours, whale watching and white water rafting suit your palette, Lost Coast Excursions offers an array of eclectic once-in-a-lifetime experiences, and brings to Big World Villas an unparalleled client list to ensure high rates of occupancy and ROI.
With completion expected in December 2010, Big World Villas is launching its sales process immediately. Those interested should visit http://www.bigworldvillas.com.pa for more information.

Big World Villas can also be found at Knightsbridge Investment Group
About Knightsbrige Investment group:

Knightsbridge Investment Group offers investment properties for discerning individuals around the world. Providing the foreign investor with a large selection of properties, Knightsbridge is a comprehensive knowledge source for real estate including all legal and financial aspects involved in purchase.

http://www.knightsbridgeinvest-panama.com/

1800 583 2779 USA Toll free

00507 228 07 Panama office

0800 032 5039 UK free phone
###






Attachments


















©Copyright 1997-
, Vocus PRW Holdings, LLC.
Vocus, PRWeb, and Publicity Wire are trademarks or registered trademarks of Vocus, Inc. or Vocus PRW Holdings, LLC.
Related Best Surfing Press Releases
The script is installed correctly. Please login at
seoslave.com
to configure your website.